2 DIYs To Help Expecting Mamas Chill Out This Summer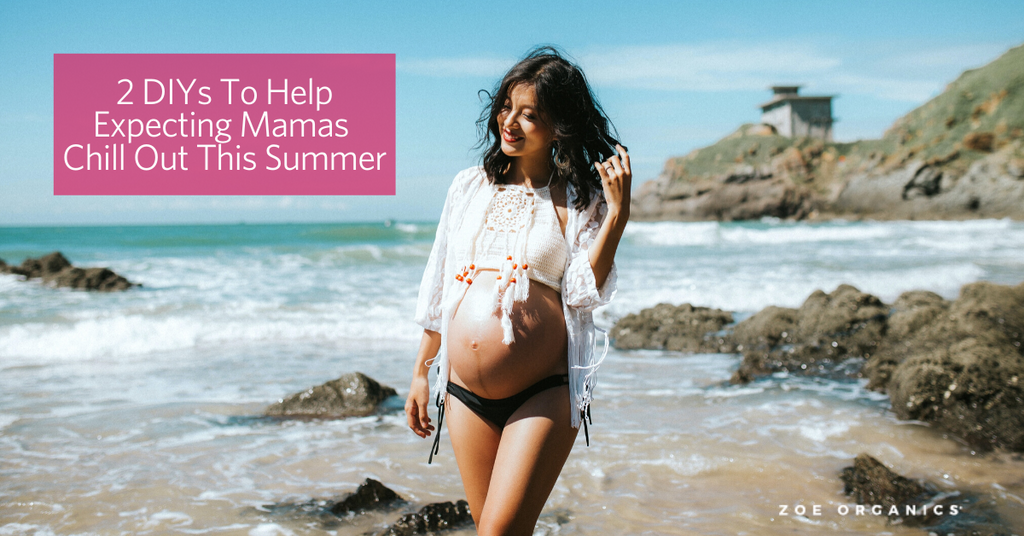 Pregnancy is miraculous. You are growing a human being inside your own body! If you didn't think your body was amazing before, I hope you do now. So many things are happening as your pregnancy progresses; increased circulation creates that pregnancy "glow", your ligaments relax, and your blood volume increases by a whopping 50%! 
If you are pregnant during the summer, you are probably familiar with normal swelling due to increased blood and fluids, called edema, which most commonly affects the feet, ankles, face, and hands. Carrying extra weight puts added stress on your feet and ankles, which results in some seriously aching feet and legs.
Well, mama, we've put together a few easy DIY recipes just for you! Below you'll find two recipes that utilize our new Refresh Blend to help make you more comfortable.  
Our new Refresh Blend is the essential oil blend created especially for our mamas. You can think of it as our version of a refreshing mint mojito, without the hangover. A blend of peppermint, lime, ginger and spearmint make it a perfect pick-me-up. This blend was created with oils known to soothe feelings of queasiness due to morning sickness, motion sickness or upset tummy. It is excellent for easing tension and increasing focus. 
Here are a few of the benefits of these amazing essential oils:  
Refresh Foot Soak:
1 cup Epsom Salt
1 cup Magnesium Flakes (optional)
8-10 drops Refresh Blend
Directions: Mix well and add to a large bowl or basin of water warm enough to dissolve the salt and flakes. Let cool to desired temperature, soak feet for 20-30 minutes, then elevate your feet and rest.
Refresh Spritz:
1 oz distilled water, witch hazel or a complementary hydrosol like mint or lime
8 drops of Refresh Blend
Directions: Shake and spray into the air, or onto linens, and breathe.